Content Composing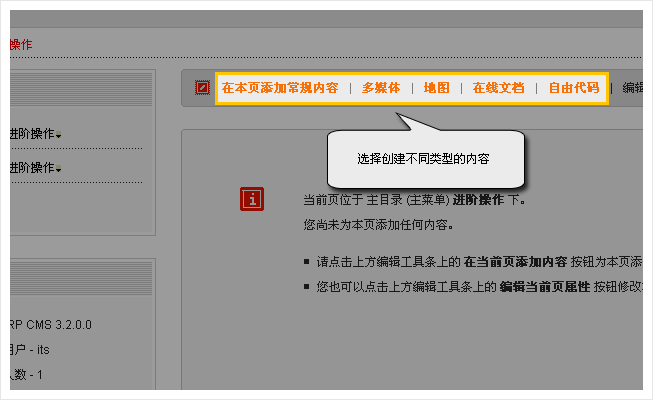 COMSHARP CMS supports various type of content, ordinary content, multimedia, online map, online doc, free code. You can edit ordinary content by builtin WYSIWYG editor (TinyMCE); you can upload multimedia file (FLV, MP3, Flash etc.) directly from your local machine for online display; you can input the shared link of various online map (google, baidu, sogou etc.) and display the map on your page; you can upload your docs (Word, Excel, PPT, PDF) and display directly on your page by Google Docs API; for free code, you can edit or copy any kind of front end code to your page, including HTML, CSS, JavaScript etc.
Multi Culture Content in Parallel
You can edit multi culture version of your site in parallel.  For any places involving multi cultures, you will find multi culture tabs where you can enter to input the content under this culture.
Edit Ordinary Content by TinyMCE Editor


Equiped with the WYSIWYG content editor, you can edit page content in the way similar to what you do with editing content in Microsoft Word。COMSHARP CMS supports direct manipulation of pictures, video, audio, flash, downloadable files, as well as formated text directly in content editor.
Please check on the "Use random resources" to enable the uploading of local files to the server directly in the editor.
Related Content